Do not miss great opportunity that Black Friday provides!
This year Black Friday is super simple with Prodos Games. All items from Space Crusade, AvP (except for Dropship) and Warzone Resurrection are 25% off. More over - if your order is over 100 GBP during check-out you can leave a comment to receive free gift - a pack of Alternate Alien Warriors or Roberto Feltordo miniature. We will add it to your package for free!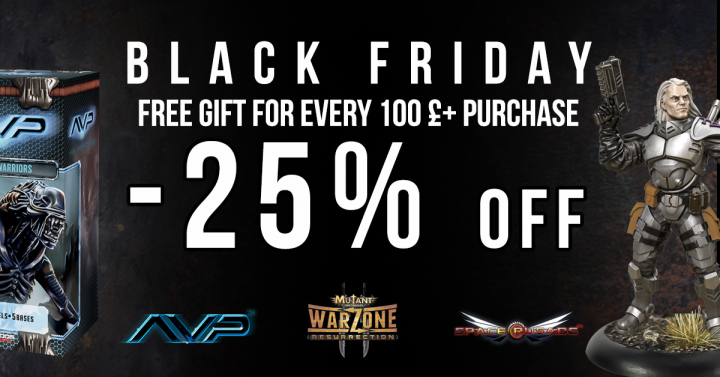 Offer lasts until Saturday!