Dear Warzone Fans,
We have some great and exciting news and some not so great news.
Let's start with the not so great.
Despite our best efforts, we were unable to reach an accord with Cabinet Entertainment (Warzone Licensor) over the design concepts for our planned Kickstarter for Warzone; therefore, Prodos and Cabinet have decided to part ways amicably. Furthermore, and sadly for our entire team and wargaming as a whole, Prodos Games will no longer be continuing the Warzone Ressurection product line. We are deeply saddened that the game that helped to build the foundations for Prodos Games as a company has been withdrawn.
We feel that we have invested considerable efforts into its resurgence over the last five years and had great plans for the future, some of which I have shared with you over the past few weeks.
Prodos Games will support Warzone Resurrection in a non-profit way, by releasing free to download PDF with new or updated rules or providing prizes for WZR tournaments. However, we will not be able to release any new miniatures or products from the Mutant Chronicles Universe going forward.
You still can purchase Warzone Resurrection models from our online store until the 9th of October with a 30% discount, after which, Warzone products will be no longer available for sale from Prodos Games for both retailers/distributors and end clients on our webshop. In the meantime, we are negotiating with Cabinet Entertainment's potential buyback of all Warzone Resurrection assets, including digital sculpts and rules to secure the future of the unique wargaming system. While it might be hard to be upbeat about this at this time, every challenge presents a new opportunity; therefore we are going to put our experience and skills learned from this venture to good use.
To avoid similar situations with IP, we are working on a brand new wargame IP developed by our team, which we will be producing with a number of our partners, utilizing a plastic injection process. That's right - plastic! We are determined not to allow another company to be able to withdraw support from, not just us, but also you, the fans, and investors into a wargame system.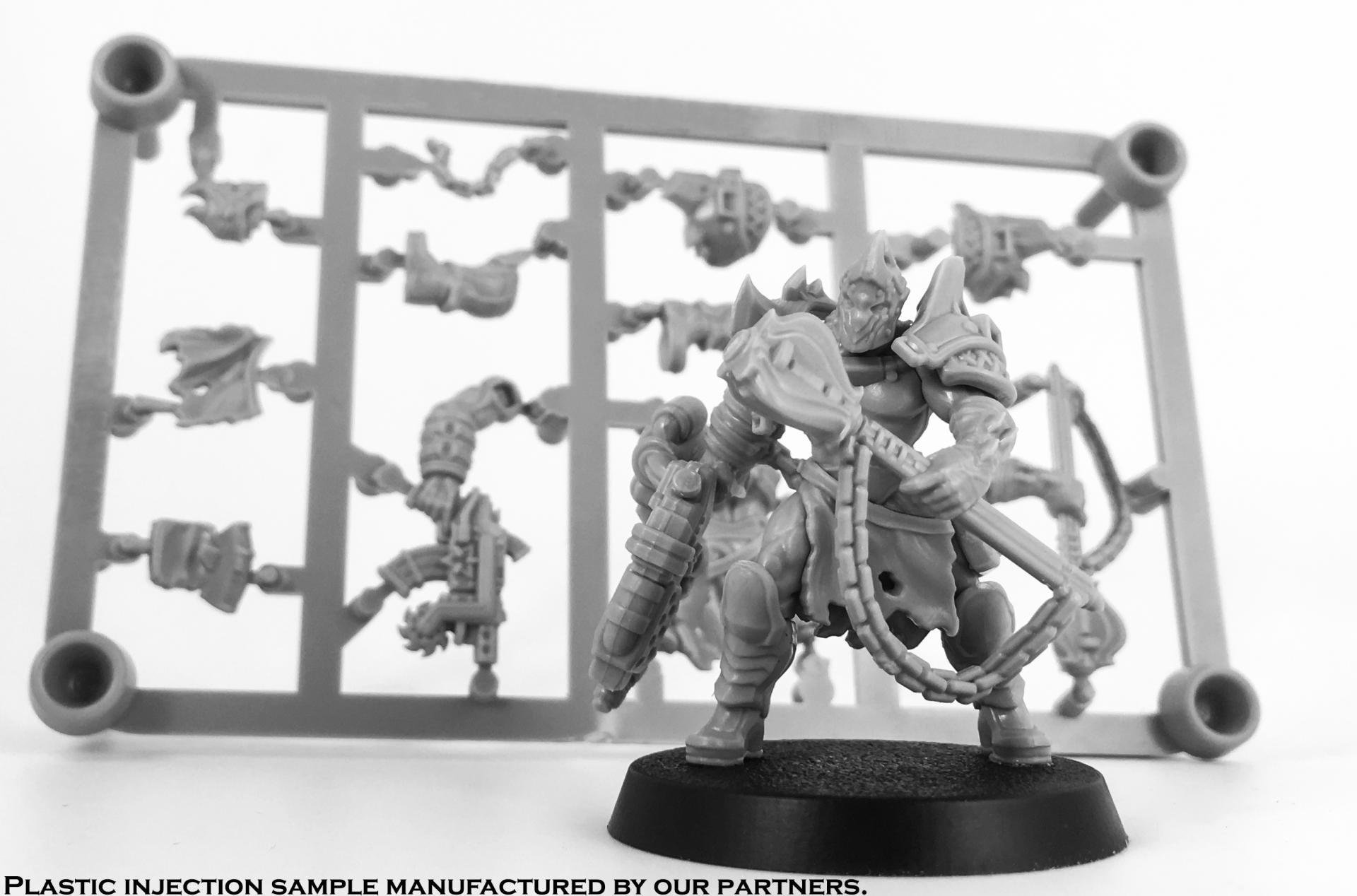 By creating our unique IP, we can give direction to the design process and make sure that the system is supported for years to come without any exterior issues. Here are some samples of exciting new hard plastic injection miniatures manufactured by our partners. Prodos Games and its partners are proud to announce the development of STARCIDE!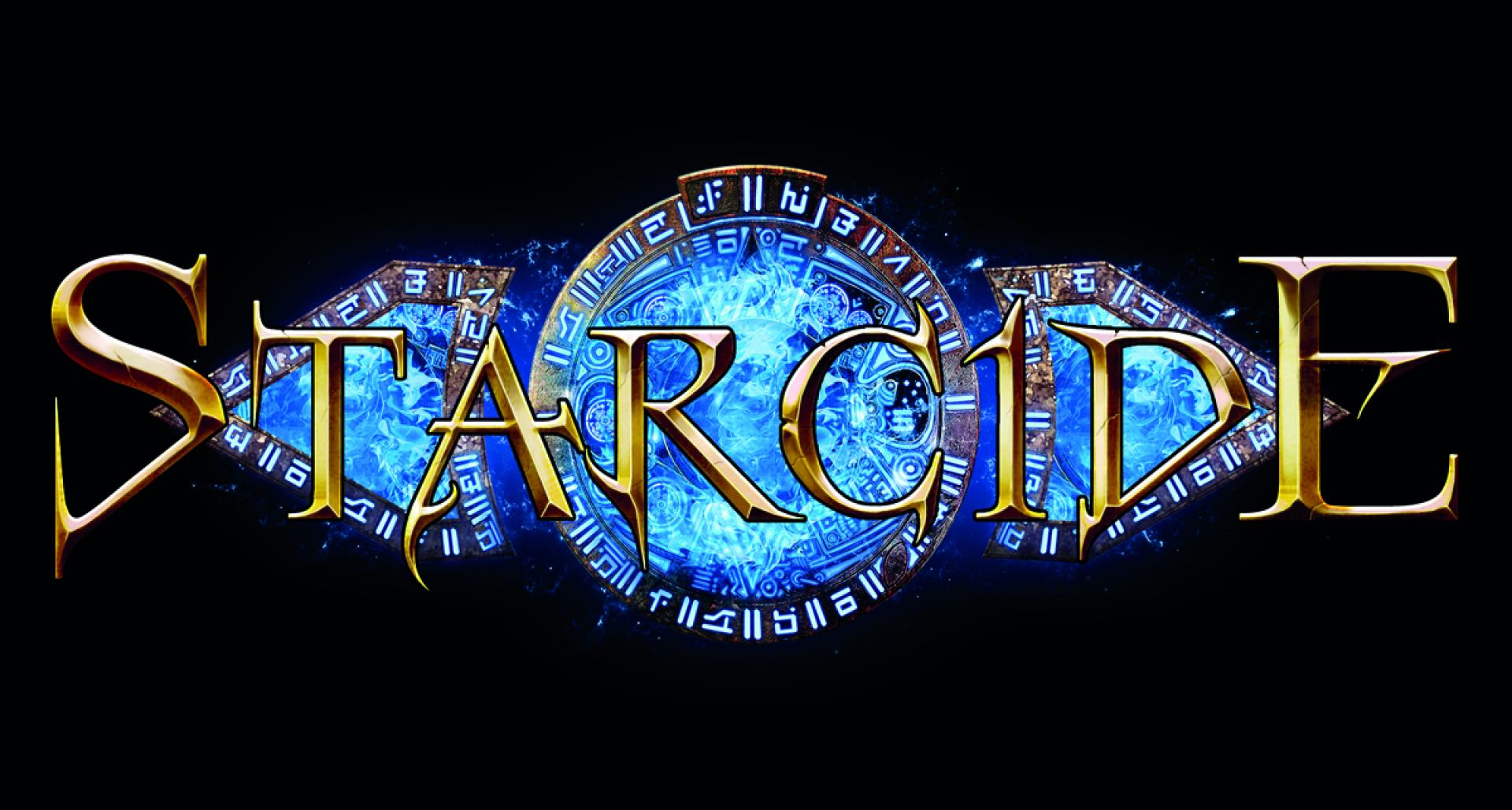 A fast-paced, action, skirmish wargame in 32mm scale, set in a dystopian science-fantasy universe. Starcide reaches between the realms of sci-fi and fantasy with a dazzling variety of factions to select from including:
Legion of the Black Sun (blood-thirsted vampires and Soul-rending necromancers), Empire of Man (Unified Noble Houses of mankind) , Na'vo (cold-blooded reptiles), Prometheans (a human-like Psionic race), and the Locust (deadly insectoids with biotechnological space travel).
There are many other races we would like to incorporate in Starcide, and we hope you will join us for this experience as we want to include the best of your ideas in this game. Please join our Facebook Starcide Group and become part of this exciting new venture into wargaming. The release date for the game is to be confirmed. Also, for those who prefer e-mails, you can sign up to a mailing list below!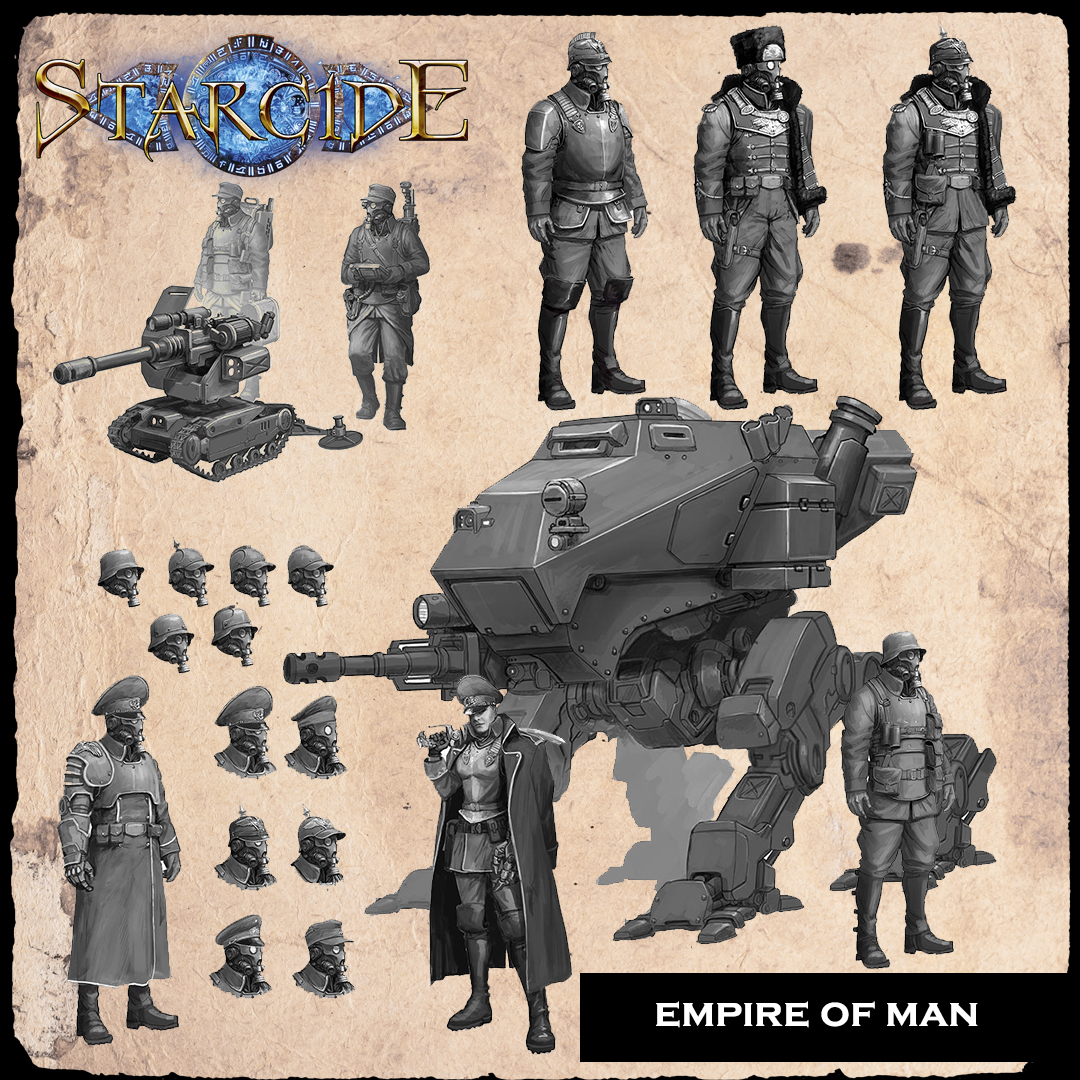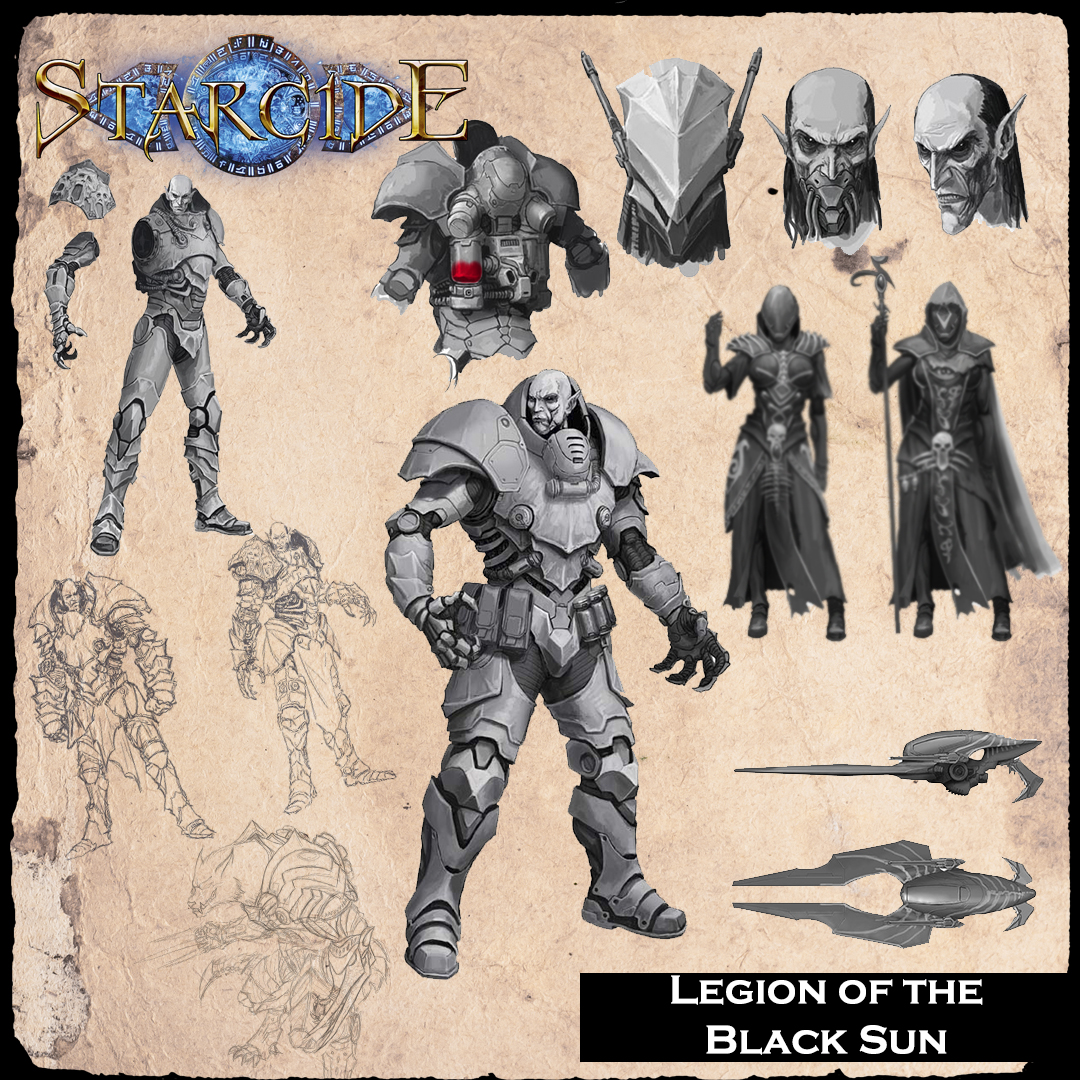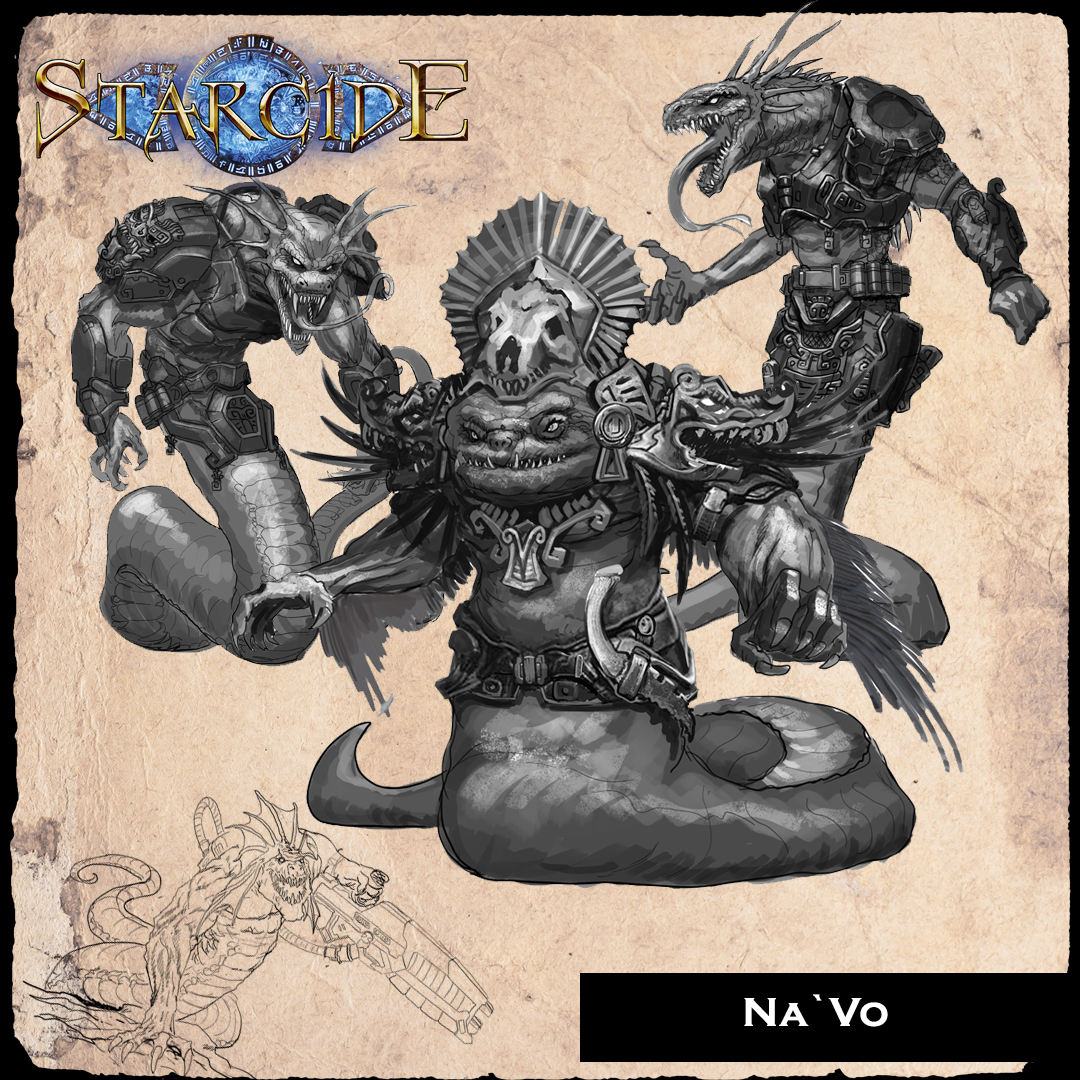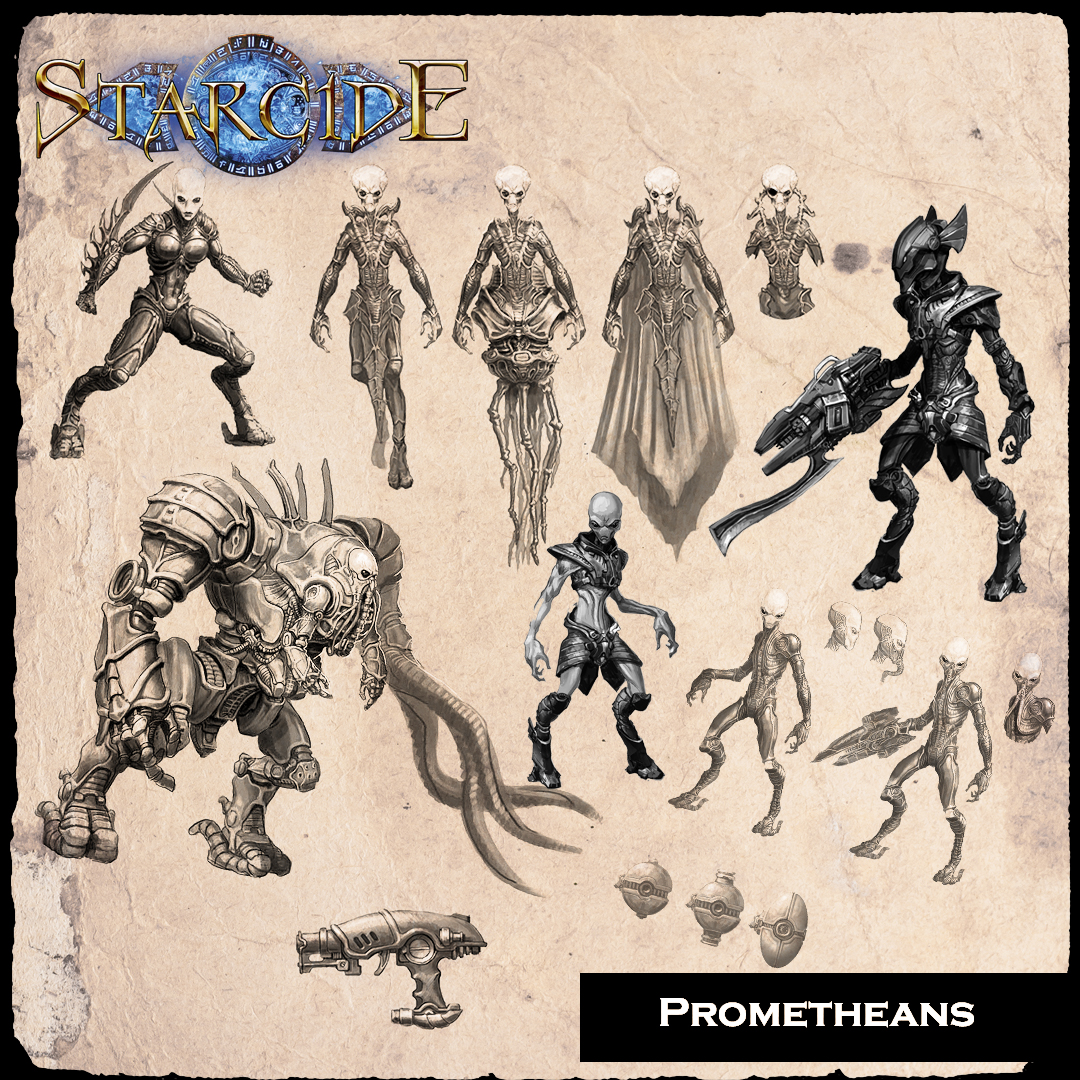 Please join our Facebook Starcide Group and become part of this exciting new venture into wargaming.