This month belong to Predators again!
One of the most complicated models to assemble for AVP were the Predator Hellhounds. Since then we have impoved our technology and created UniCast. Time to put this technology to use.
Predator Hellhounds UniCast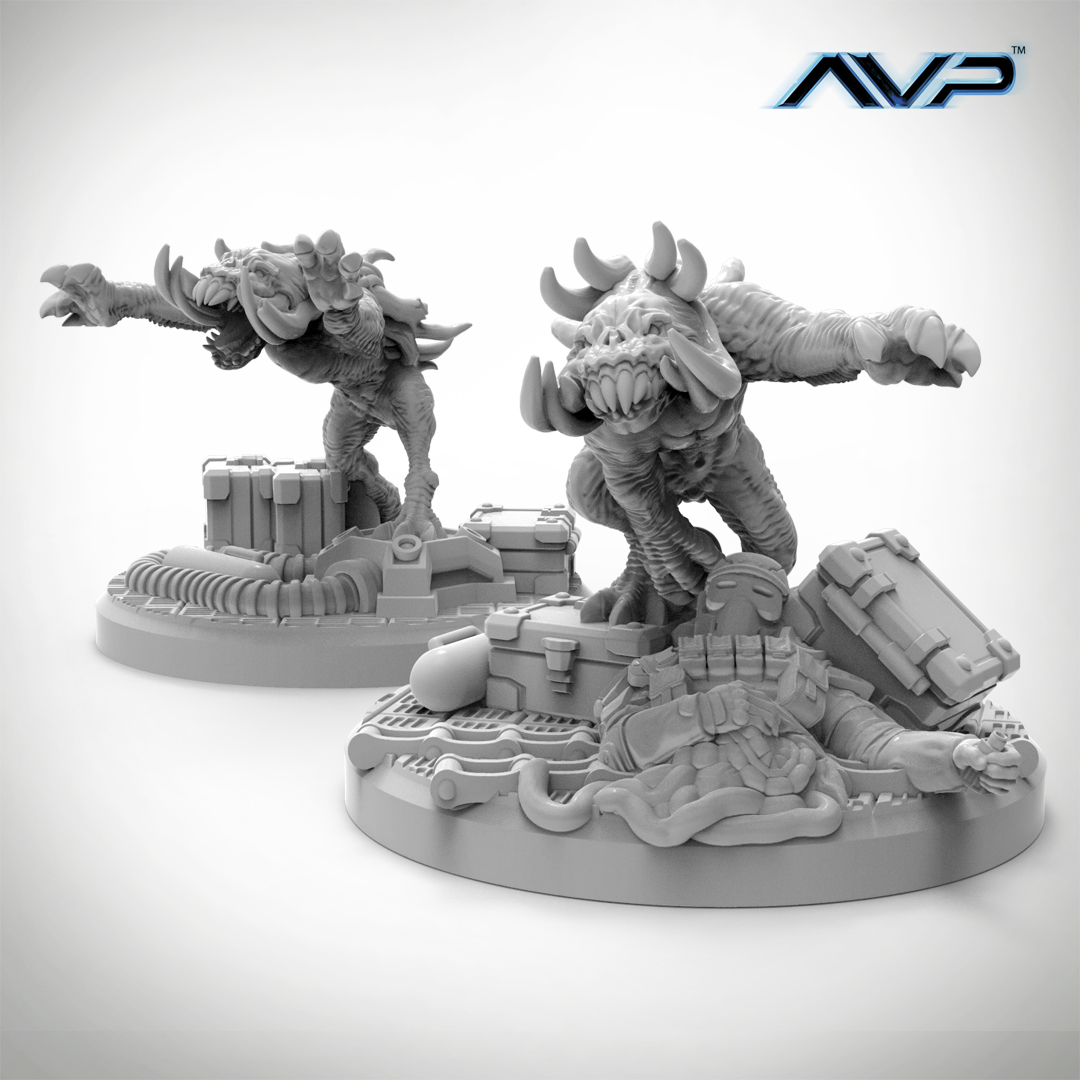 17.00 GBP for 2 UniCast miniatures
No assembly needed this time - just throw them a bone. Release date is 13th of October 2018.
Female Predator
In the main board game rulebook you will find an entry for the "Female Warrior with Stick". Time to put some meat on those bones, with UniCast of course.
Female Predator UniCast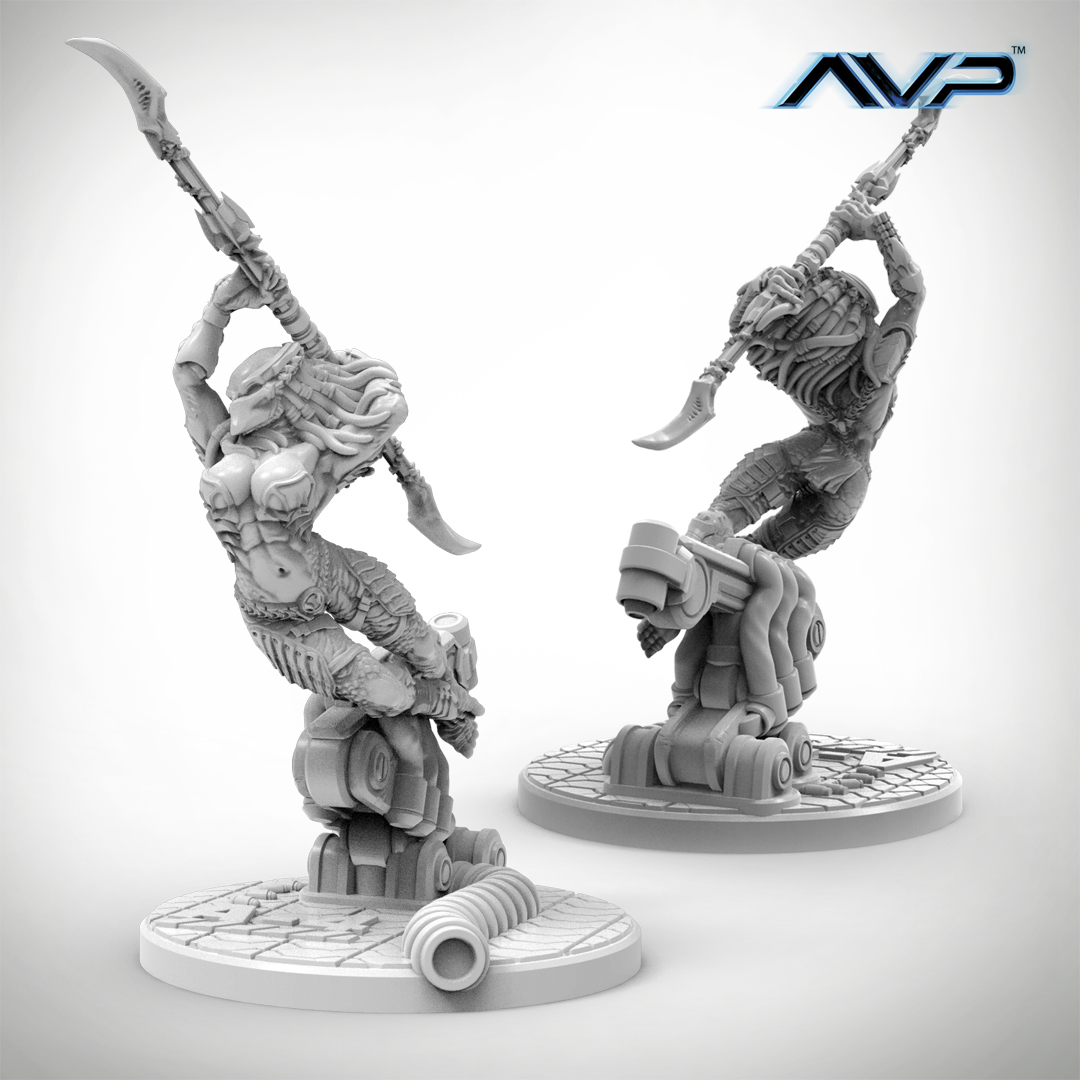 20.00 GBP for 1 UniCast miniature
This lady knows how to take care of herself. Release date is 13th of October 2018.
Chester The Cat and Community Contest
This month's bonus pre-order miniature is something really unique. We have teased it a bit a while ago on our Facebook profile. It's a cat inspired by Jonesy from the Alien Franchise. Unlike the original, this is cat's got some claws, as he is going to receive his own gamemode/mission, which you are going to design. We have created a miniature, and our Rules Design Team is eager to work with your ideas. Propose a gamemode/mission with Chester and send it to contest@prodosgames.com You have until the 13th of Octrober when this little fur ball will be released. This gives you 3 weeks to come up with some crazy ideas. The winner will receive one of the Faction-specyfic bundles (Marine/Predator/Alien), runner ups get also extra gifts.
Chester The Cat Pre-Order bonus miniature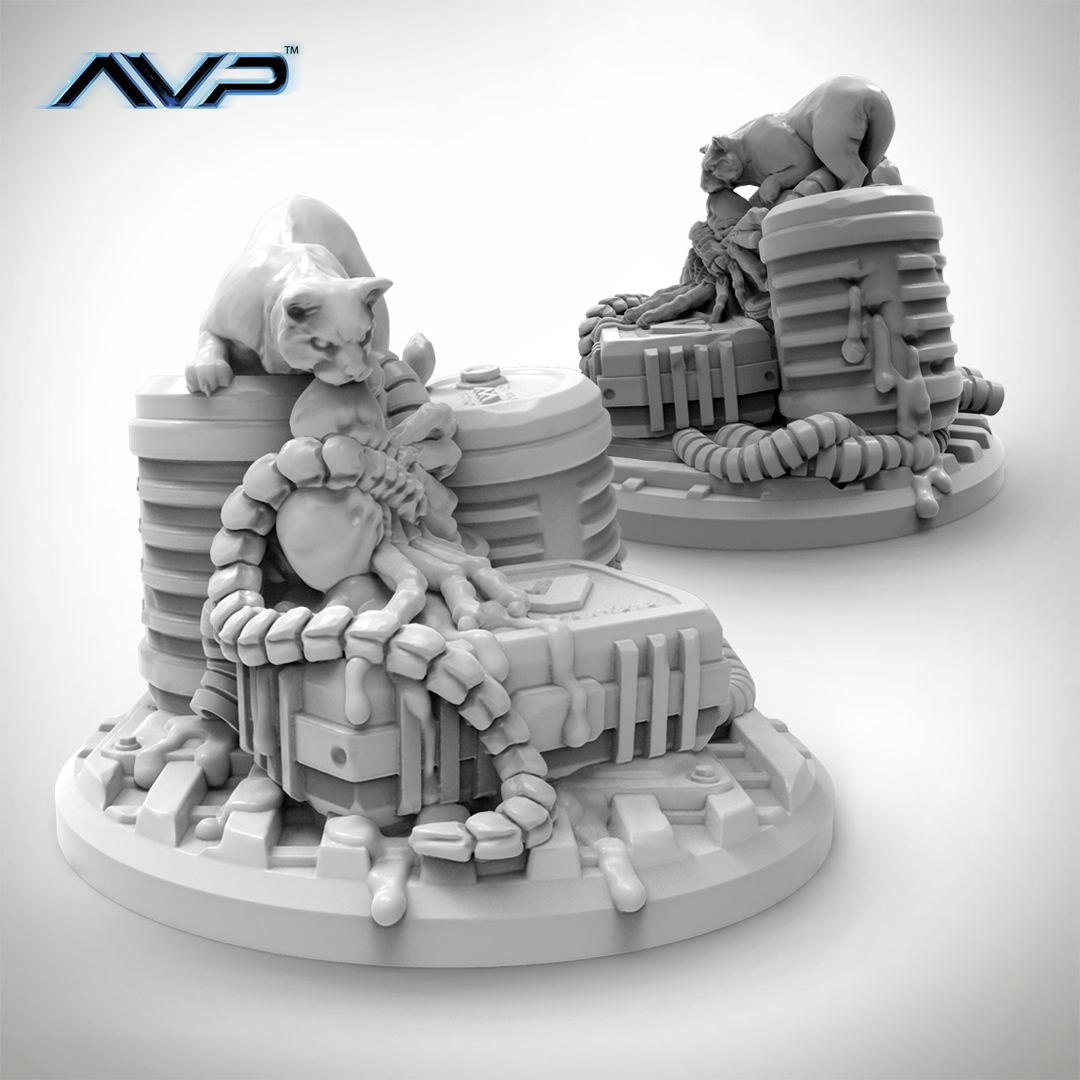 Every Female Predator/Predator Hellhounds UniCast Pre-Order gets Chester for free! Release date is 13th of October 2018.