New release plan, new vehicles, new rules.
At the end of December last year we have announced release plan. We have released quite a lot of miniatures - including new vehicle for Cartel and long awaited Shadow Walkers for Mishima. After collecting feedback from our community, we decided to alter this release plan. That's where "Armoured Assault" comes from.
What "Armoured Assault" is
Starting May 2017, we are going to release new light vehicles for factions across the Warzone's universe. Some of the models are are alrady included in printed rules, some will have download-only rulesets. Some of them are brand new, some of them are blast from the past but in modernized incarnations.
When Assault begins
Pre-orders for May releases will start in second week of May. Since then, we'll start releasing every new vehicles each month.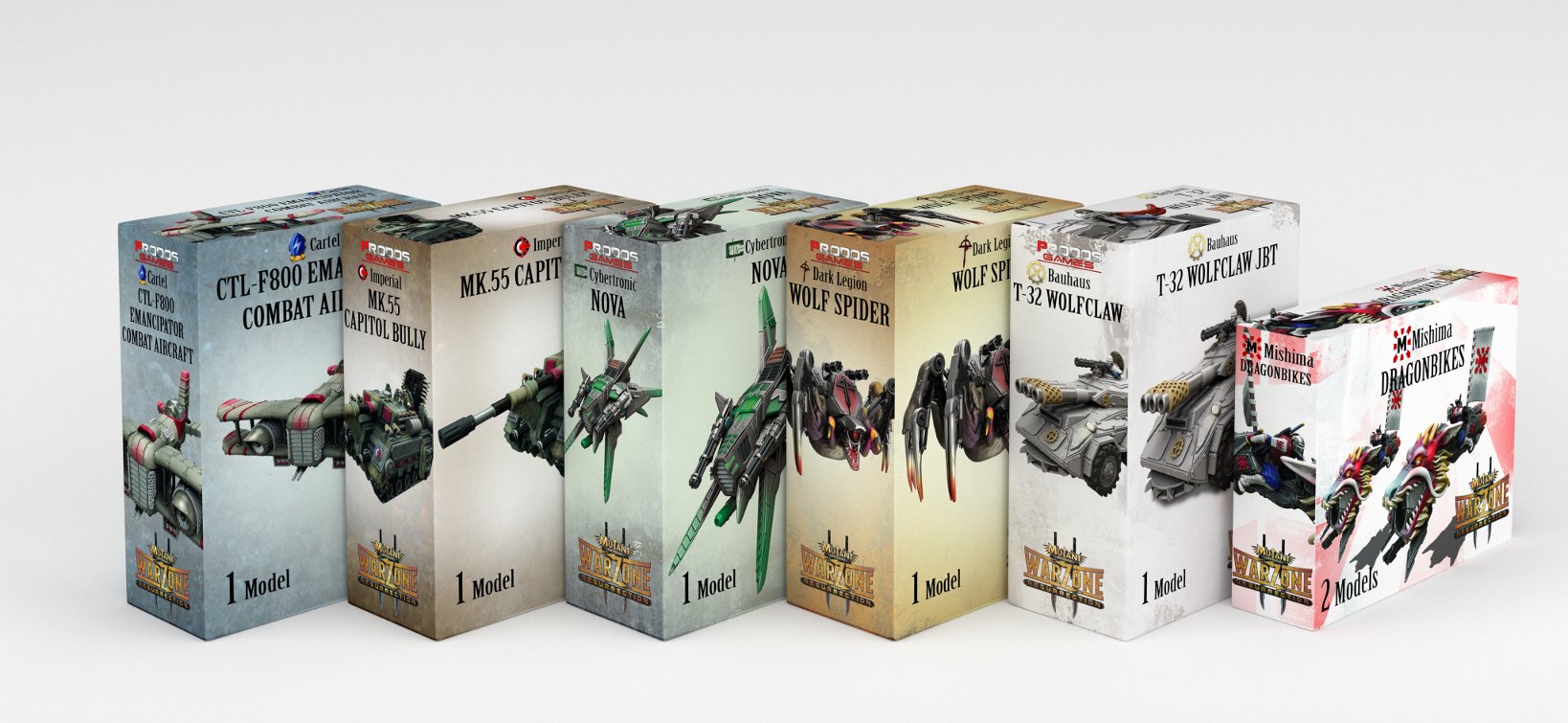 What is going to happen after Armoured Assault?
It's too early to announce our plans, but we are not scrapping our previous release schedule. It was just moved a bit into different timeframe and before Assault ends, we will have some new exciting plans to announce.
Pre-orders
We will make each of the vehicles available for pre-orders shortly before each of the releases. Stay tuned for updates and news.