Jungle is calling, time to respond
Through a combination of luck and advanced engineering, parts of the USCSS Theseus survived its crash on the planet's surface. Scattered across the planet's dense jungles, compartments of the ship containing personnel or material survived. Against all odds, the planet's atmosphere proved breathable for humans, and unfortunately for the survivors, other life forms.
AvP Hot Landing Zone is first major expansion for AvP The Hunt Begins boardgame. It features new gamaplay environment, new models, new campaign, new ruleset and much more. But most important, it introduces Cheyenne Dropship as a part of gameplay.
New miniatures
The Expansion comes with 12 all-new UniCast miniatures, that are part of default setup when you play game in campaign mode. New Miniatures are Prisoners and Synthetic leading them, Alien Spitters and lone hunter, Predator Tracker equipped with Falcon drones.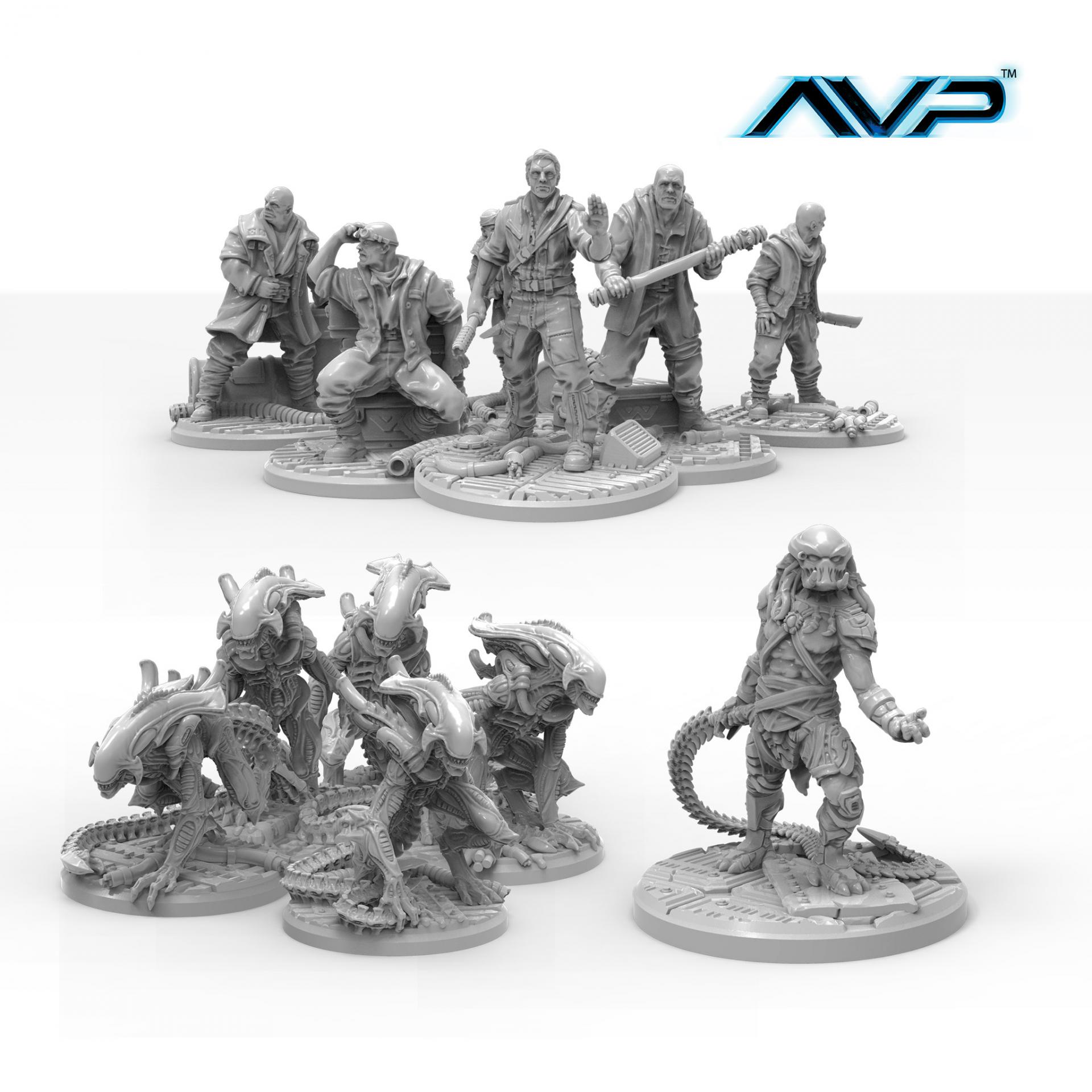 New environment
As USCSS Theseus crashlanded on a jungle planet, Hot Landing Zone features new type of terrain - jungle. Expansion comes with 22 new map tiles, all are jungle-themed, including "rooms" - this is Jungle Clearing, Waterfall Bottom and Cliff Top. Main purpose of them is to be Dropship's landing zones.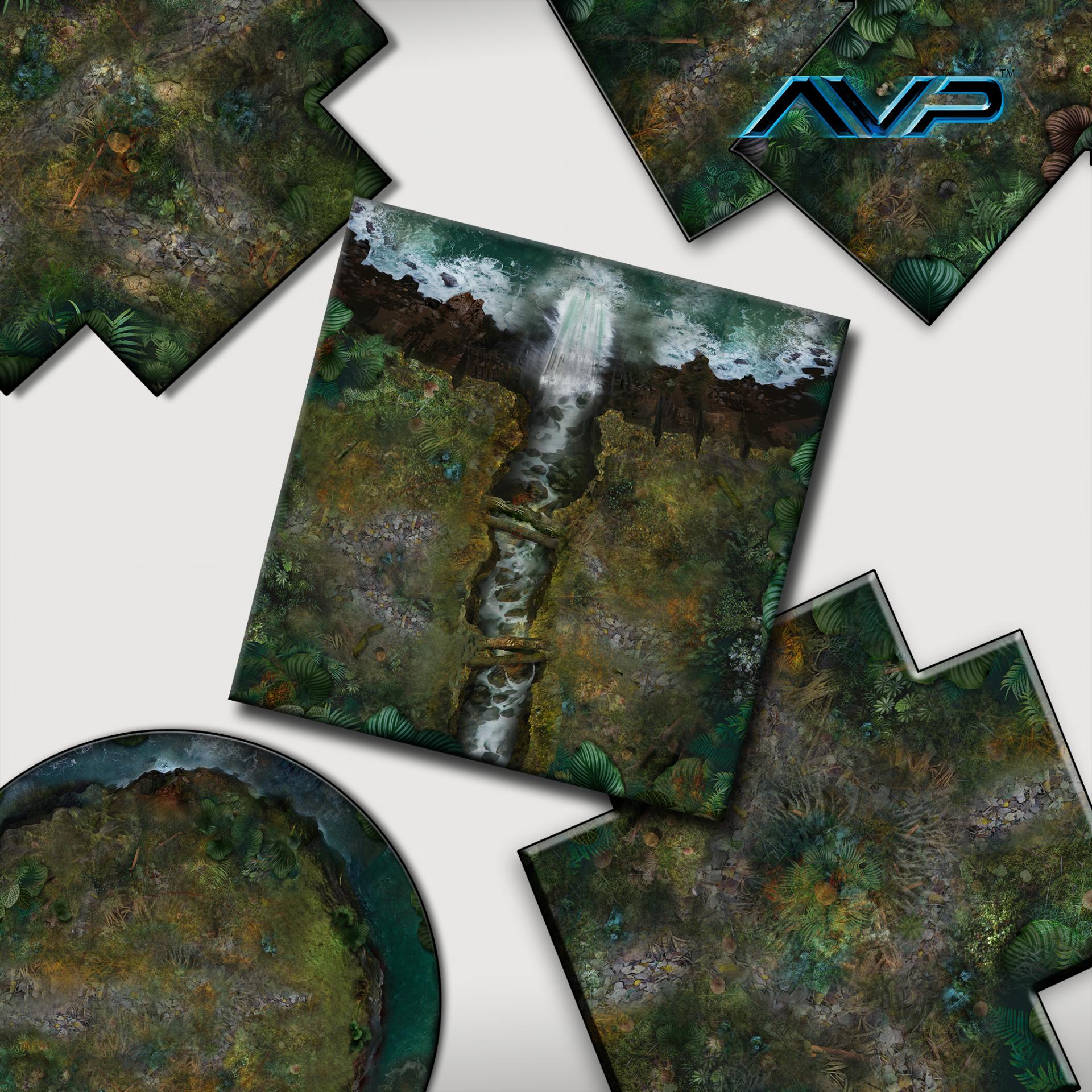 Cheyenne Dropship
We have implemented long awaited element of AvP's lore, the Cheyenne Dropship into the board game. Of course it's not going to be fully usable as weapon, because that would result in everything being blown up in first turn, and we do not want that. Instead, you can use Dropship during a game as a "taxi" and to call a tactical bombardment of a jungle. Both operations are requiring from player meeting certain conditions to be met and the "Call the cavalry" special action is available only in advanced game mode. Real model is not necessary for gamplay, we are providing a special tile representing Dropship, once it has landed.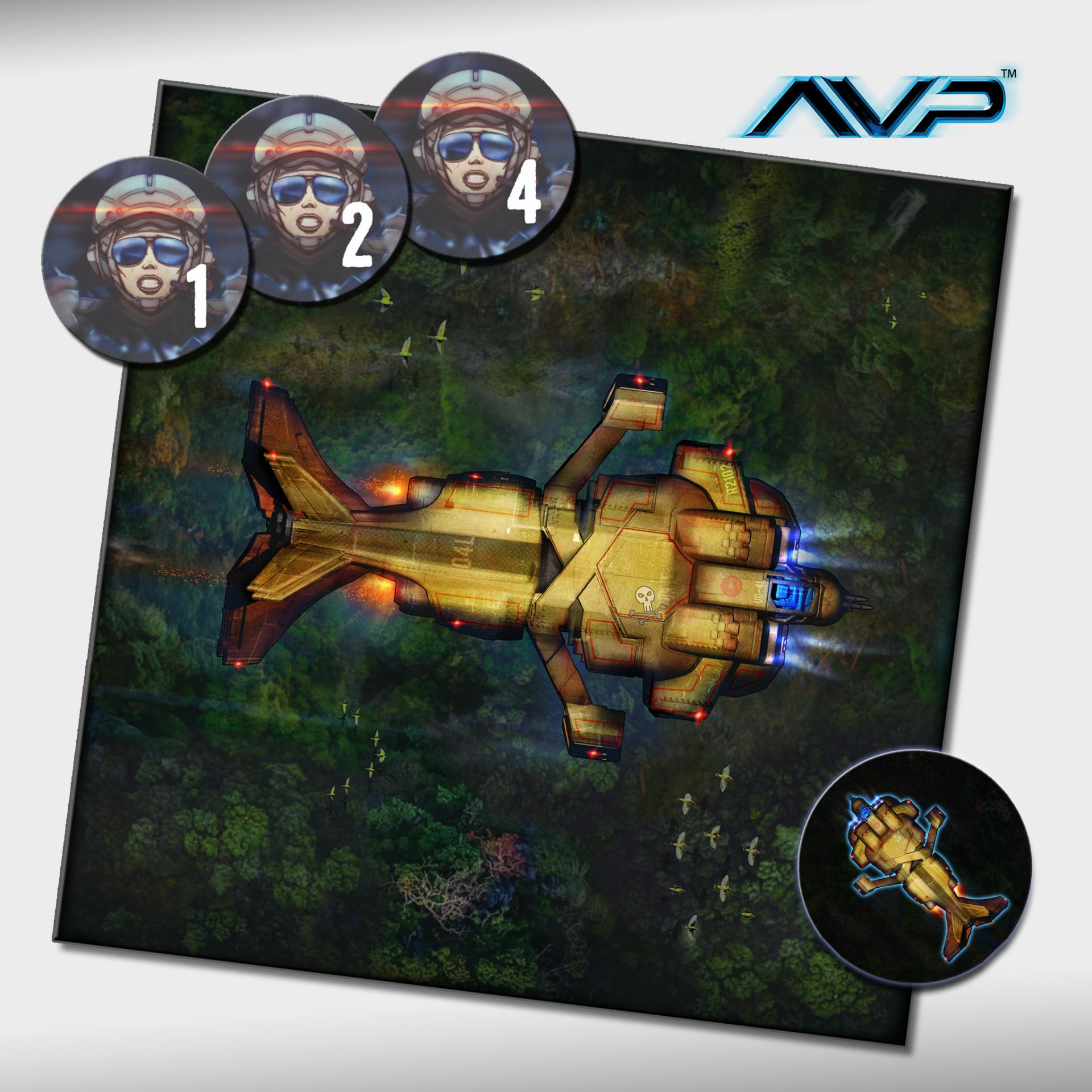 New Cards
In the expanion's box you will also find loads of new cards for strategy decks for each of the factions. More over, Environment Deck also gets an upgrade to reflect Jungle environment.
New Campaign
Of course - story of USCSS Theseus is not ending on the crashsite. We have prepared fully-blown all-new campaign letting you decide fate of survivors. 8 missions, all with backstory and connecting with mainstory line - this is "Hot Landing Zone". You can download alpha-version of rulebook below:
Full AvP Hunt Begins Integration
Hot Landing Zone is an expansion - it requires Core Game to play, but all of the models included in the expansion can be used in "Hunt Begins" only gamplay. Just check "Advanced Rules" section and calculate the points of the forces and you are ready to play!
Special Pre-order bonus and special offer
Every pre-order of AvP Hot Landing Zone is getting a special bonus - a sprue of 3x plastic Cloaked Multipart Predators. What does it mean "cloaked"? It means they are partially transparent. More over, you can buy them separately at price of regular Predators' add-on.
Get to the Dropship!
You can pre-order the expansion below:
Special Limited offers
That's not everything, during pre-order time every "Hot Landing Zone" purchase grants you certain special offers!