It took us a lot of testing and there it is.
---
Improved ruleset

Since the initial launch of Alien Verus Predator The Hunt Begins we have received a lot of feedback from our community regarding rules and overall gameplay design. We have spent a lot of time learning from our players about our own game from their perspective. As time passed it turned out, that there is still plenty of room for improvement of our game.
So we gathered a team of active players willing to help us revamp AVP a little and implement all of players' experience in order to make game even better.
Without further redo - just go to Downloads section and grab your PDF and have fun! Feel free to give us your feedback on our community hub.
Let's celebrate with a Mega Sale!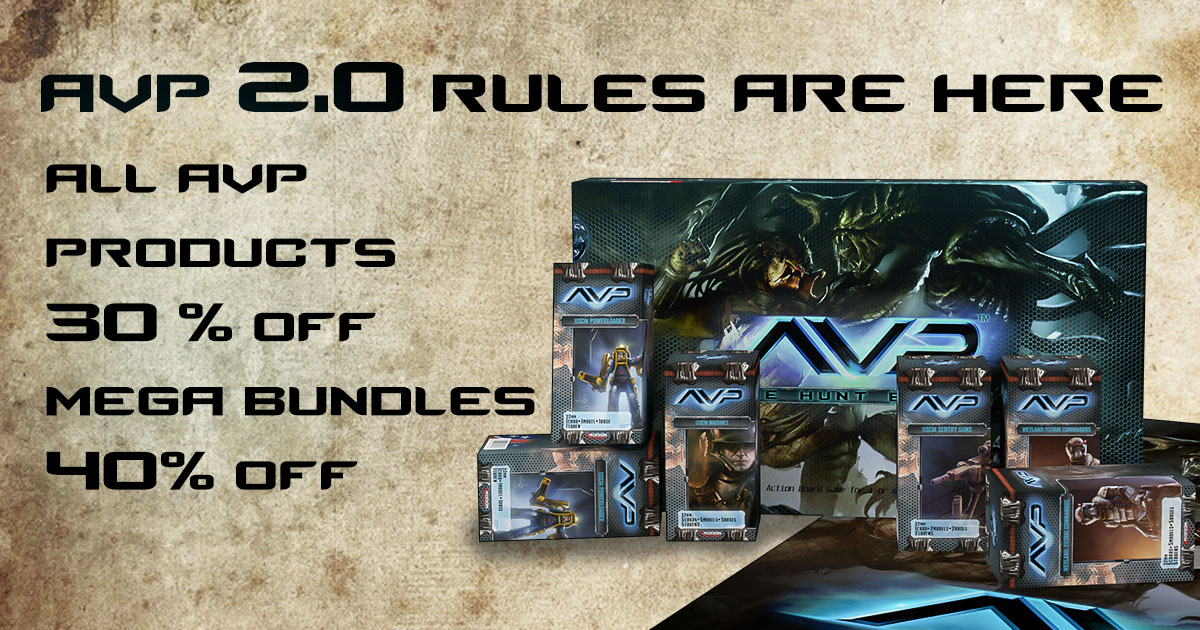 To celebrate 2.0 Ruleset, for next month, until end of August, all AVP products are 30% off. If you buy one of our many bundles, you can save up to 40%! Go and visit our webstore and see by yourself what are promo prices like.